Ready to develop your career in an e-health tech startup?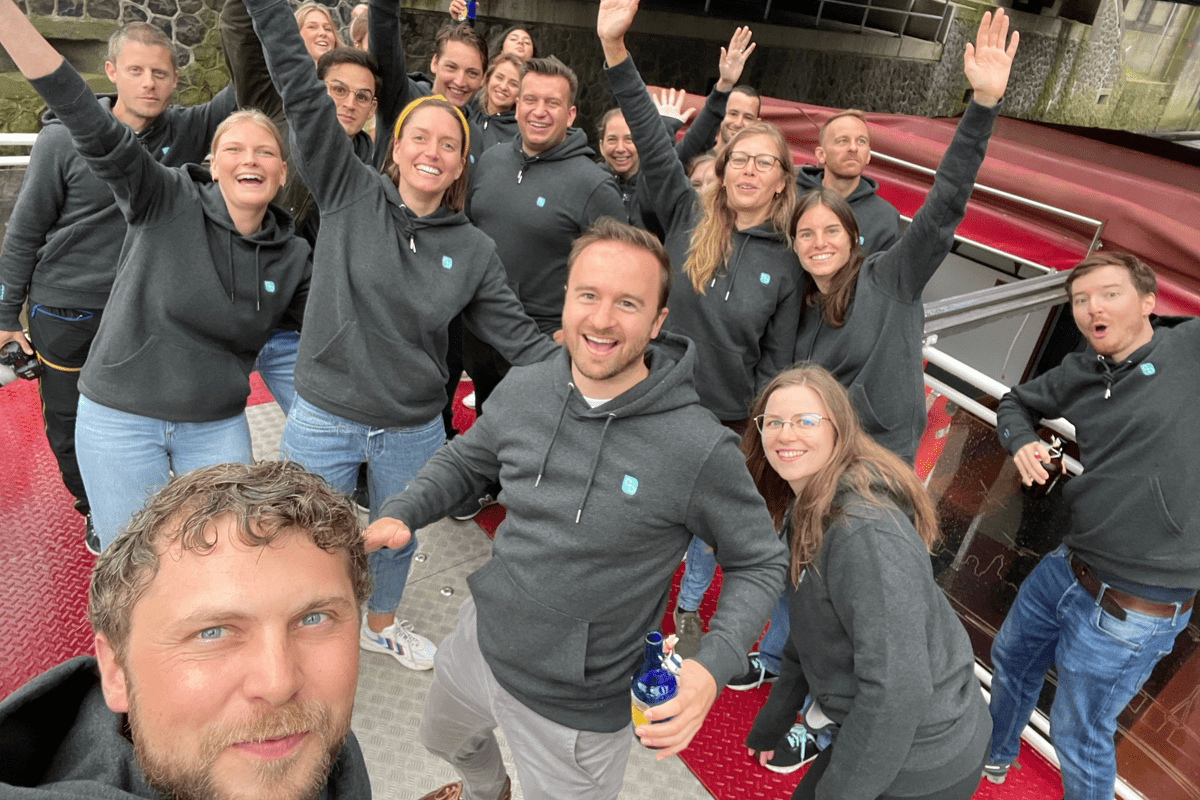 Join us in building the future of telemedicine!
We are OnlineDoctor – a young and fast-growing Swiss HealthTech startup with offices in Zurich, St. Gallen and Hamburg. We are building the leading health platform for dermatological diseases to help patients and doctors every day. 
We are a group of highly motivated and curious people who want to push boundaries with new features every day and who live by the motto "challenge accepted".
15

Languages

100%

Work from Anywhere

50%

Women in Tech
We have the best people!​
By empowering and trusting our people, we create a balanced workplace. No matter the role or position, each team member should feel comfortable taking credit for their ideas and their mistakes. We want to allow each employee to learn from challenges instead of avoiding them
I always have the feeling that I can try out new approaches to improve the design and developer relation. Some ideas proved to be useless. But in our team failure feels like a natural way of work and progress. 

Kathrin

UX Designer

As a Product Owner, I'm always interested in the work of other team members. Being part of our multi cross-functional team I already learned a lot from other departments: for example, setting up our data studio.

Sofia

Product Owner

Being a software engineer for OnlineDoctor allows me to explore new technologies that can push the limits of what is possible to craft practical, valuable products for people.

Andy

Software Engineer

Curious about merging tech and business and helping to build a modern, scalable health tech company. I strongly believe in less buzzwords and more doing with a lean and pragmatic mindset to build a professional business.

Falko

CTO

As a working mum, I value the provided flexibility a lot.

Iren

Employee Relations Specialist

Being part of the management team means working entrepreneurially, taking ownership, and pushing the boundaries of tomorrow's healthcare system. Creating a measurable impact for dermatologists and patients motivates me every single day.

Philipp

Head of Sales & Managing Director Austria

Working as a Sales Manager at OnlineDoctor gives me the possibility to further shape the healthcare digitalization with products where I see a great added value for patients and doctors alike. With the flexible working culture at OnlineDoctor, I can still pursue my hobbies while performing at work.

David

Sales Manager
Why should you join OnlineDoctor?
Do you consider hands-on work, open feedback culture, and agile methodology not just buzzwords but instead an ideal working environment? Are you eager to work at a fast-moving company? Would you like to use your skills to make a difference? If so, we could be a great fit. OnlineDoctor offers the chance to do meaningful work with an international team.
Meaningfulness

We are passionate about healthcare and having an impact on the day to day life of our patients. We help people heal faster by providing easy access to specialized care.

Work from Anywhere

Flexible work culture is the norm at OnlineDoctor. You decide where you work best, whether at home, in your van, or in one of our central offices in Hamburg, Zurich, or St. Gallen.

Ownership

We live the start-up spirit and look for an all-hands-on-deck-mentality. Taking care of your own projects already at the beginning of you career motivates you? We think that co-entrepreneurship is a privilege and a responsibility at the same time.

Flexibility

At OnlineDoctor, you own your tasks and you decide when to do them. Our working culture can suit early birds, night owls, and everything in between. Have an appointment during the day or need to bring your kids to daycare? We provide the flexibility to attend to your personal business as needed.

Teamwork

We have an international team that aims high and is passionate about their jobs. Diversity and openness are part of our core values. We think remote-first, while at the same time providing regular opportunities to meet in person, whether in our offices, during team events, or at our yearly ski trip.

Learning & Training

We work across teams and learn from each other every day. We encourage our employees to become specialists in their fields. Whether you have a formal training program you would like to attend or want to learn a new programming language, we support you as an individual to reach your goals.
About Online Doctor AG
We are OnlineDoctor! A young and fast-growing start-up. With our innovative telemedicine platform we want to help doctors address patients' concerns with a digital-first approach.
Turnover
Series A in 2021