Business Stability
·
Hamburg
·
Flexible Remote
Werkstudent*in Customer Success /Support (m, w, d), Hamburg, remote
Wir sind OnlineDoctor - ein junges und schnell wachsendes Schweizer Healthtech Startup. Mit unserer innovativen Telemedizin-Plattform verbessern wir das Gesundheitswesen und helfen Ärzten, Patienten schneller und besser zu behandeln. Tausende von Fällen wurden bereits über unsere Plattform abgewickelt. Über 1000 medizinische Einrichtungen, darunter Hautarztpraxen, Krankenhäuser und Apotheken in der DACH-Region, vertrauen bereits auf uns. Unsere Mission ist es, Patienten einen ortsunabhängigen Zugang zum Facharzt zu bieten. Jederzeit und ohne großen Aufwand.  
Treibe mit uns die Digitalisierung im Gesundheitswesen voran und hilf uns das Leben von Ärzten und Patienten leichter zu machen. Wir suchen ab sofort Unterstützung.  

Deine Aufgaben: 
Du bist die 

Stimme von 

OnlineDoctor

 egal ob am Telefon, per Chat 

oder 

E-Mail. 

Nach einer kurzen Einarbeitungsphase betreust Du 

unsere Patient

*innen selbstständig

. 

 

Du bist der/die 

Ansprechpartner:in

 für die Fragen und Anliegen 

all 

unserer Kunden (

Patienten:innen

, 

Ärzt:innen

, Apotheken), bearbeitest unsere täglichen Supportanfragen zeitnah und mit Leichtigkeit und gewährleistest so eine sehr hohe Kundenzufriedenheit

.

 

Du 

trägst zu Produktverbesserungen 

bei,

 indem Du 

das Kundenf

eedback 

monitorst 

und intern 

weitergibst

, 

um so das gesamte 

OnlineDoctor

-Serviceerlebnis kontinuierlich zu verbessern

.

 
Wen wir suchen: 
Status

: Du bist an einer deutschen Hochschule eingeschrieben.

 

Macher:in

: 

Du 

magst den direkten Kundenkontakt und

 traust 

D

ir zu

,

 

im

 Supportbereich bei 

OnlineDoctor

 

Verantwortung zu übernehmen

.

 

Gute Sprach- / Kommunikationskenntnisse

:

 Du überzeugst durch 

D

eine freundliche und verbindliche Art

 

und verfügst über sehr gute Deutschkenntnisse in Wort und Schrift.

 

Unsere interne Firmensprache ist hauptsächlich 

Englisch

, auch darin solltest du 

D

ich wohl fühlen.

 

Professionalität:

 

Sorgfältigkeit und Zuverlässigkeit 

sind für Dich selbstverständlich

. 

 

Ambitioniert:

 

Du siehst jede Interaktion als Chance, Kunden in Fans zu verwandeln.

 

Die Zufriedenheit unserer 

Patient:innen

 steht bei Dir an erster Stelle. Egal, um welche Belange es sich handelt – Du kannst diese lösen

. 

 
Humor:

 

E

in Sinn für Humor ist definitiv ein Plus. Er hilft Dir, die Dinge leichter zu erledigen und bringt benötigte Kollegen schnell mit ins Boot.

 

Referenzen

: Du bringst gute Zeugnisse von bisherigen Abschlüssen mit (bitte bei der Bewerbung mitsenden)

.

 

Ein Plus:

 

Jede weitere

 

Fremds

prache wie 

beispielsweise 

Französisch 

oder 

Italienisch

 ist ein Plus. 

 
Was wir Dir bieten: 
Sinnhaftigkeit: 

OnlineDoctor

 verändert das Gesundheitswesen. Wir helfen Menschen, schneller gesund zu werden und gesund zu bleiben und senken durch eine effiziente Steuerung der Versorgung dabei noch die Leistungskosten! 

 

Flexibilität:

 Du allein entscheidest, wo Du am besten arbeiten kannst. Ob bei Dir zu

 H

ause oder in unserem zentralen Büro in Hamburg.

 Arbeitszeiten und -tage sind flexibel gestaltbar. 

 

Teamwork

:

 

W

erde Teil 

unseres

 internationalen und motivierten Teams. 

Wir sprechen

 sechs Sprachen und 

unser Team ist

 auf drei Länder verteilt. Wir glauben

,

 da

s

s Vielfalt und unterschiedliche 

Blickwinkel

 bereichernd sind und leben Diversität als Teil unserer 

Unternehmenskultur

.

 

Durch r

egelmäßige Teamevents 

stellen wir sicher, dass wir auch als Remote Team sehr gut zusammen funktionieren

. 

 

Lernkultur:

 Wir bieten Dir eine steile Lernkurve

 in

 Deiner täglichen Arbeit

 und

 unterstützen 

D

ich 

durch regelmäßige

 Retro-

 und

 Inspiration-Sessions

 

sowie

 

W

eiterbildungen 

in 

D

einer persönlichen und fachlichen Entwicklung.

 

Ownership:

 

 

Wir trauen unseren Mitarbeitern sehr viel zu. 

Durch unser starkes Wachstum kannst Du bereits frühzeitig Verantwortung übernehmen und mitgestalten

.

 

Wir sind offen für Ideen und Impulse und unterstützen Dich in der Umsetzung. 

 
Faire 

Vergütung

:

 Eine 

attraktive

 

Vergütung 

ist für uns eine Selbstverständlichkeit.

 
Wir freuen uns darauf, Dich bald kennen zu lernen! 
Department

Locations

Remote status

Flexible Remote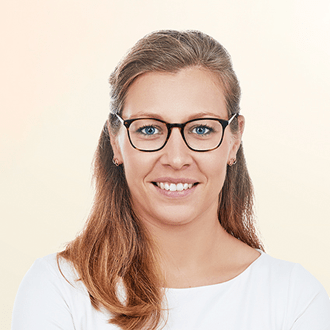 Related jobs
Benefits & Goodies
Cozy offices

Do you want to work in the heart of Zürich, Hamburg or St. Gallen? This company is for you! We are located close to the main stations for an optimum integration.

BYOD

You know best what you need for your daily work. We support you with a yearly budget for your Apple, Windows or Linux device.

Work anywhere

We support a healthy balance between on-site and remote work. Our office infrastructure is ready to be used from anywhere where you have an internet connection.

Flexible working hours

Nine to five job? Yawn. Diversity also includes early birds and night owls.

Diversity

The best people bring the best mindset. No matter what gender, skin colour, origin, sexual orientation or interests they have.

Equal rights

With us, everyone has a voice with weight. Your impact, ideas and work matters every single day.
Our way to success
We are looking for people with a "get stuff done"-mentality. Ownership and a dash of humour help us to achieve our ambitious goals every day.
About Online Doctor AG
With OnlineDoctor, no matter where you are, you can receive a quick, cost-effective specialist assessment of your skin problem. Thanks to their recommendations, you will also know what to do next.